Responsive Web Design.
Through our web design service, you can expect us to gain a full appreciation of your company's objectives and strategic vision, and provide a highly tailored service to meet your requirements.
Our talented team of designers and marketing consultants will work with you along every step of the journey. We have over 10 years experience in business operations, marketing and strategy consultation. Having operationalized this skillset within an online presence, we can provide you with on-going support in a multitude of areas.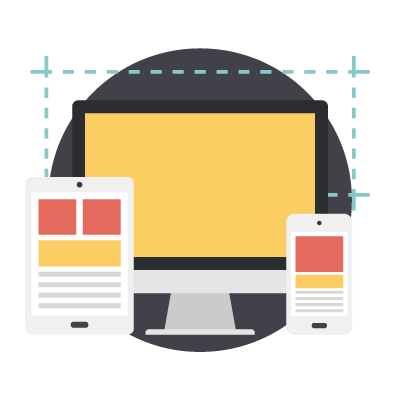 Smaller Footprint.
Lightweight.
We understand that branding is a key element of your business, as such, we will utilise this as a directive for the operations of your website, from appealing layouts to intriguing content. The result will be a compelling design to capture and engage your target audience, informing them of your products and services.
As a progressive agency, we are always investing in the latest front and back-end developments, to drive optimisation and response rates. Our skilled development team is well versed in HTML5, CSS3, JQuery, Ajax and Javascript, and are able to deliver fully responsive, static and dynamic frameworks.
And lastly,
this one.
Our portfolio consists of SME's and multinational organisations, where we have not only met, but exceeded expectations. Our consultation of design layout will involve leading process and strategy implementation to guide your visitors and drive traffic conversion.
If you are looking to extend your marketing strategy within the digital sphere, get in touch with our team for a free consultation.